Online ordering for your Photos, Floor Plans, and Video
Looking to order brochures for your property?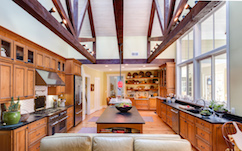 Professional Photos
Composing the stage and visualizing the final product is an art that comes with experience. We specialize in Architectural Photography with a commitment to provide you with the highest quality images. We work with Real Estate Agents, Home Builders, Remodelers, Decorators/Designers, and Commercial Properties.
Find Out More
---

Videography
What is one of the best ways to grab an audience? Give them something interesting to watch! Whether you're trying to get more outside business or you want to send a message within your internal business, video is one of the most effective and most entertaining ways to do it.
Find Out More
---

Custom Web Sites
BTW images offers custom development of websites on the WordPress CMS, a platform we feel is the perfect solution for businesses and institutions that want an elegant design, rich multimedia experience (embedded video, streaming audio, galleries, etc.), and an intuitive admin area to modify or add content.
Find Out More
Featured Portfolio
Subscribe Newsletter
Subscribe to our email newsletter for useful tips and valuable resources sent out every day.